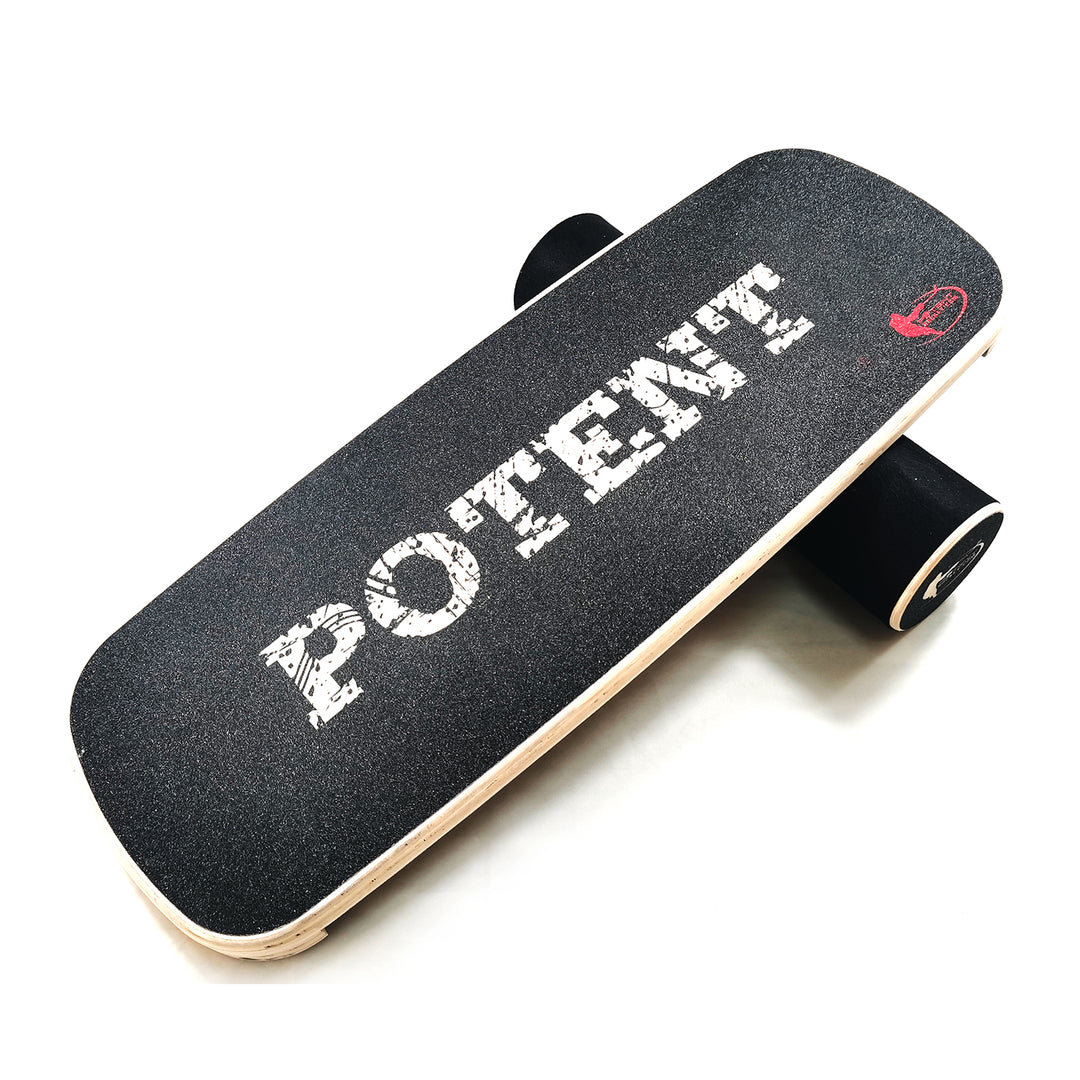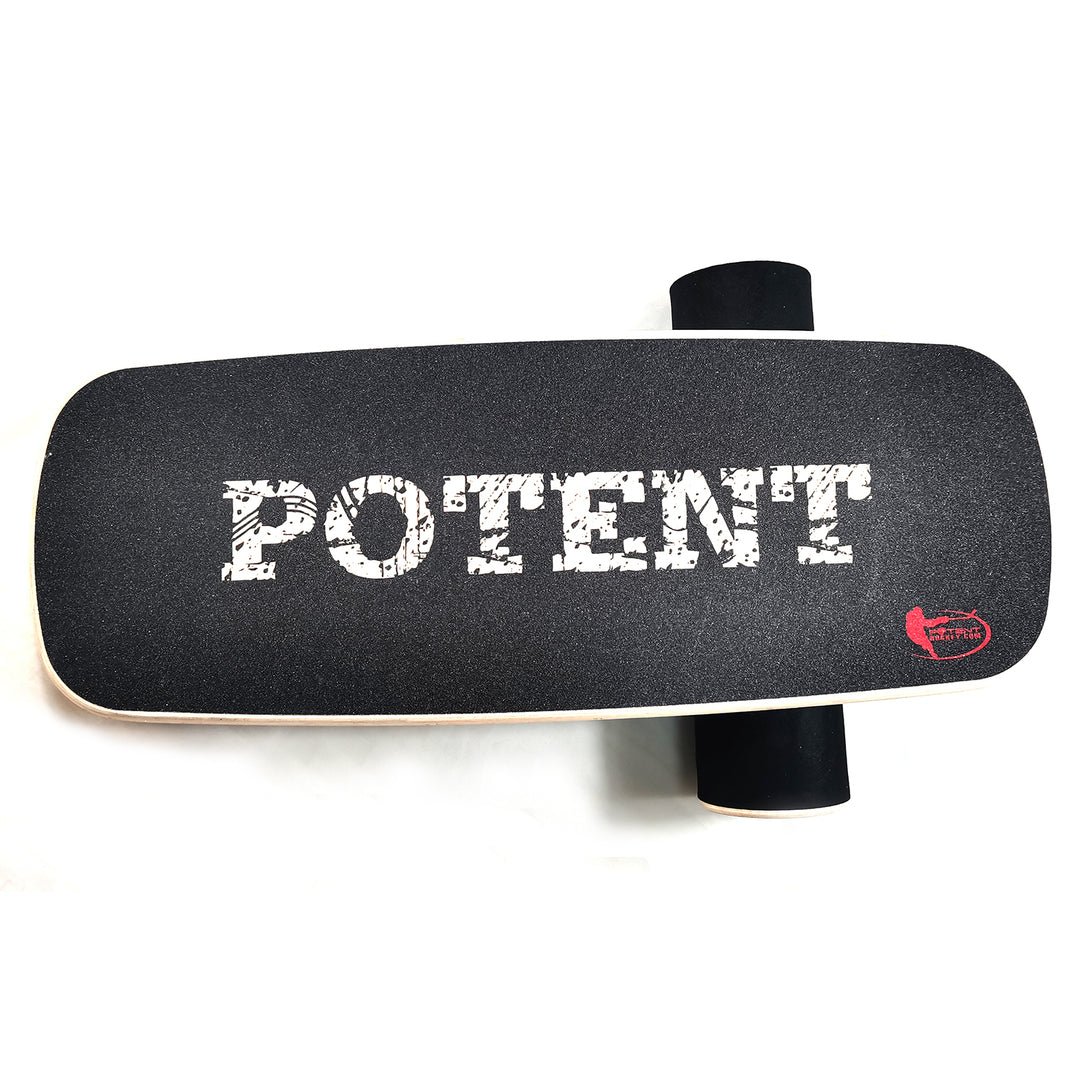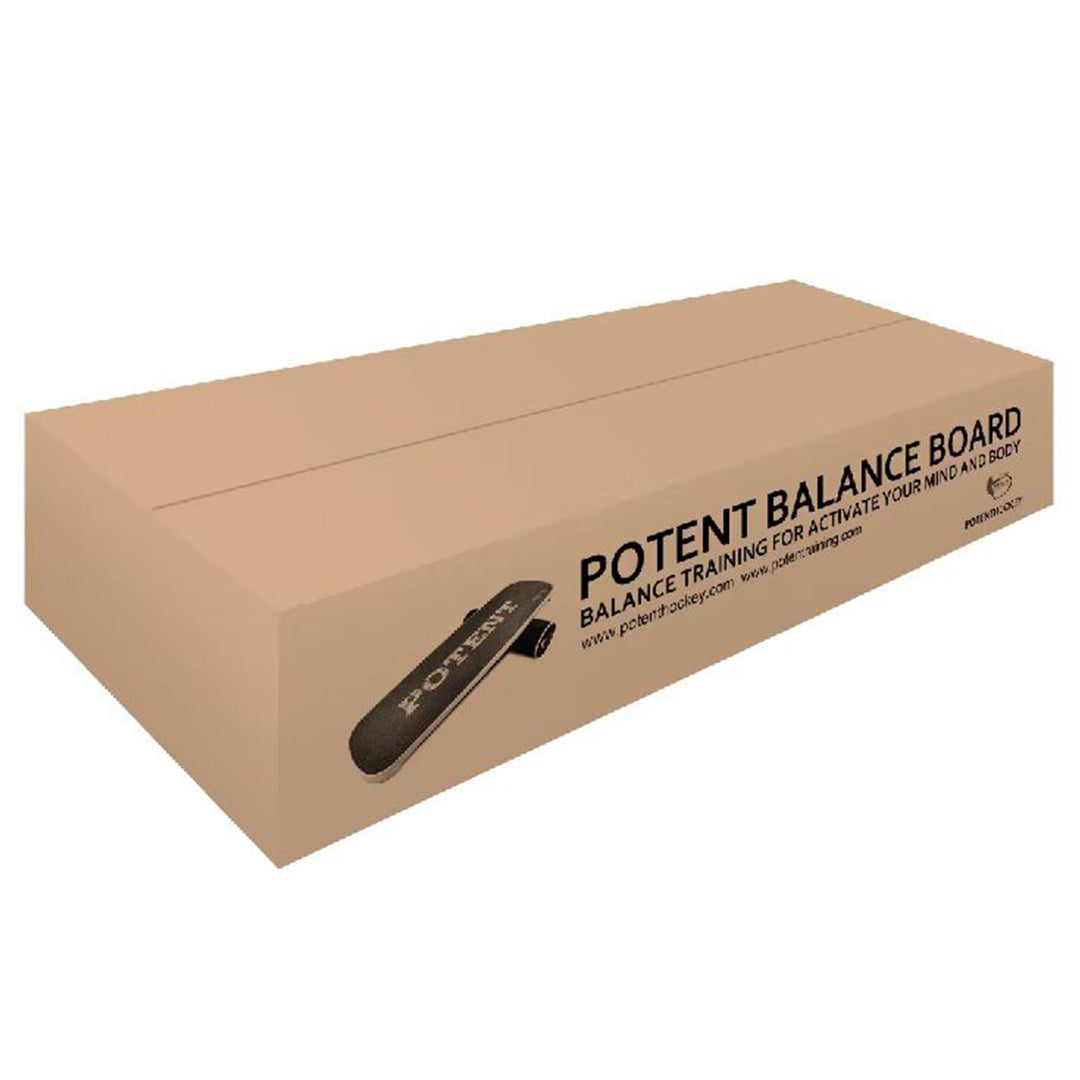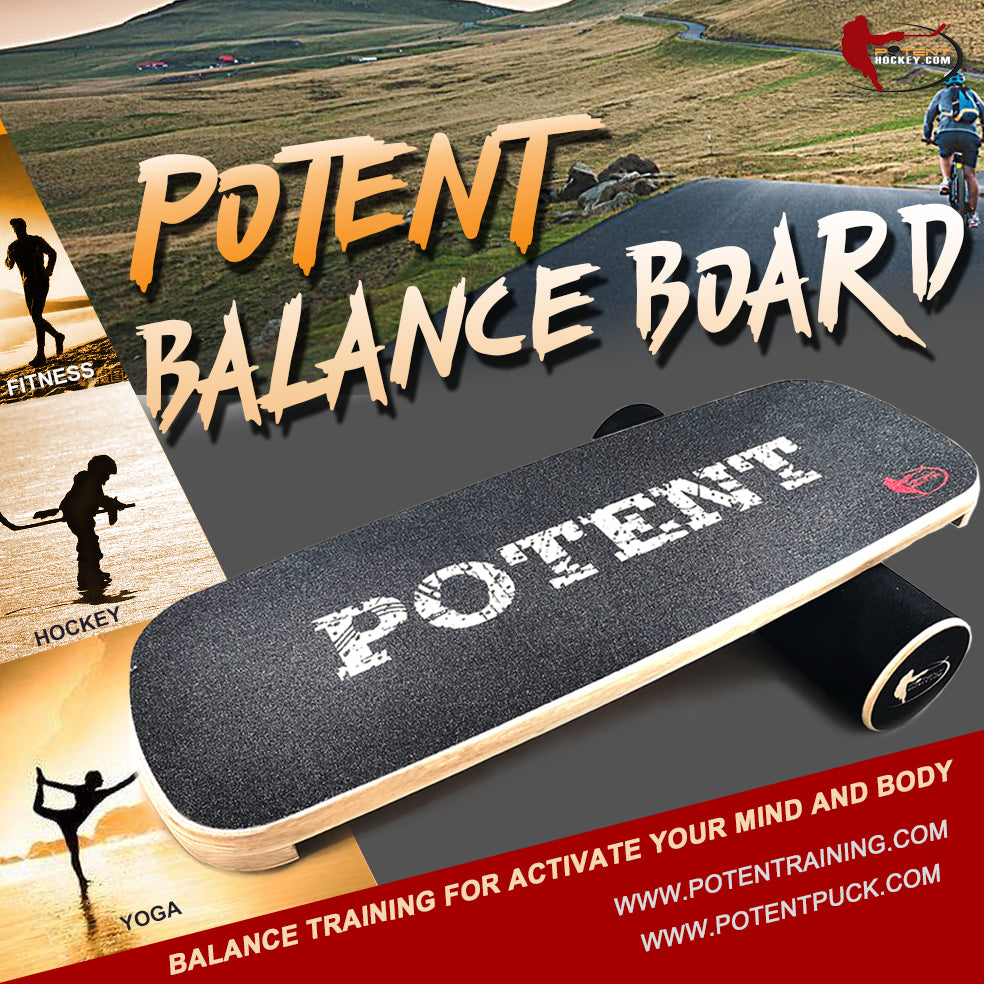 Potent Balance Board
---
In stock, ready to ship

Inventory on the way
---
UNLEASH YOUR PERFORMANCE WITH THE POTENT BALANCE BOARD
Achieve peak performance on the hockey rink with the Potent Balance Board. Designed to enhance your balance, agility, and core strength, this training tool is a game-changer for athletes of all levels.

Why Balance Training Matters
In hockey, maintaining exceptional balance is crucial for quick transitions and fluid movements. The Potent Balance Board enables you to perform a variety of exercises that target your muscles, improve balance, and enhance agility. Engage your core muscles with functional and dynamic exercises that synchronize your mind and body for optimal performance.

Train Anywhere, Anytime
No more waiting for the gym or other facilities. With the Potent Balance Board, you have the freedom to train wherever and whenever you want. Simply grab your balance board and begin your workout, without the need for additional equipment.
How to Use the Potent Balance Board
Using the Potent Balance Board is simple and safe. Follow these steps to master your balance and build strength:
Place the board on a flat surface with the roller underneath.

Stand on the board with your feet shoulder-width apart.

Simultaneously press the left and right pedals on the board.

Utilize your arms and body weight to maintain balance.

Practice balancing on the board and repeat until you become comfortable. The more you practice, the better you'll become.
Unleash the Power of Potent Balance Board
As soon as you start using the Potent Balance Board, you'll feel the difference. Its unique design activates your mind and body simultaneously, resulting in remarkable benefits:
✅ Strengthen Your Core: Activate and strengthen your core muscles, helping you develop stability and power.
✅ Improve Your Agility: Engage in various dynamic exercises to enhance your balance and agility, sharpening your on-ice performance.
✅ Boost Mind-Body Connection: Train your brain to send signals to your muscles, improving your overall coordination and reaction time.
Features and Benefits
✅ Professional Training Aid: Ideal for athletes of all ages and skill levels, including hockey players and other sports enthusiasts. Enhance balance, core strength, and muscle development in your legs, thighs, and waist.

✅ High-Quality and Anti-Slip Design: Crafted with durable wood, an easy-glide roller, and an anti-slip surface for safe training and injury prevention. Experience the longevity and reliability of this top-notch balance board.
✅ Portable: Take it with you wherever you go. The Potent Balance Board is easily portable, fitting in gym bags, duffle bags, or conveniently stored under beds or in closets. Perfect for off-season training, poor weather conditions, or simply for fun and entertainment.
For Athletes Ready to Elevate Their Game
If you're an athlete seeking an effective way to improve balance, strengthen your core, and enhance agility, the Potent Balance Board is your ultimate choice. Elevate your performance to the next level and unlock your true potential.

Not Just for Hockey Players
While the Potent Balance Board is an excellent training tool for hockey players, it is also ideal for skateboarders, snowboarders, wakeboarders, surfers, and anyone involved in sports and fitness training.


Try the Potent Balance Board Today and Experience the Difference!